REACHOUT GHANA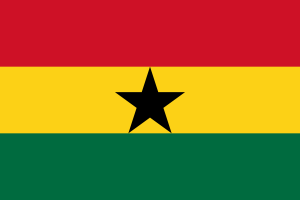 Every year, in celebration of Ghana's Independence; Rhapsody of Realities Partners take to the cities and highways to distribute copies of Rhapsody of Realities to people in their homes, schools or work places. This is done with so much joy and festivity as hundreds of thousands of recipients receive the message of hope while thousands turn the Lordship of Jesus.
The hinterlands are also not left out; in a recent Independence celebration, Rhapsody of Realities partners took a 14hours drive from Greater Accra Region of Ghana into the Northern part of the Volta Region of Ghana, to spread the Gospel.
Gorgeously dressed in branded white T-shirts and face caps, they reached over 8,000 people in 5 different communities, with Rhapsody of Realities translated into their local dialects; Seleh and Ewe. The Partners also gave out clothing items to the recipients.
By the end of the distribution, 320 recipients had declared Jesus as Lord over their lives in Santrokofi, Gbordome, Manya Krobo and Vakpo communities.